Salt and vin chips of the past may have turned your happy face to a big pinch, but our chefs added the perfect amount of red wine vinegar to this insatiably crispy kettle chip that gives a well balanced flavor-not just a feeling.
 What started out as a garnish to a salad turned us into a snack food company. The red wine vinegar chip has captured hearts and taste buds all over the hometown of Cincinnati.
Regular price
Sale price
$23.99 USD
Unit price
per
Sale
Sold out
Ingredients

Potatoes, Vegetable Oil (Contains One Or More Of The Following: Sunflower Oil, Canola Oil and/or Safflower oil), Red Wine Vinegar, Sea Salt, Citric Acid, Maltodextrin, Modified Food Starch
View full details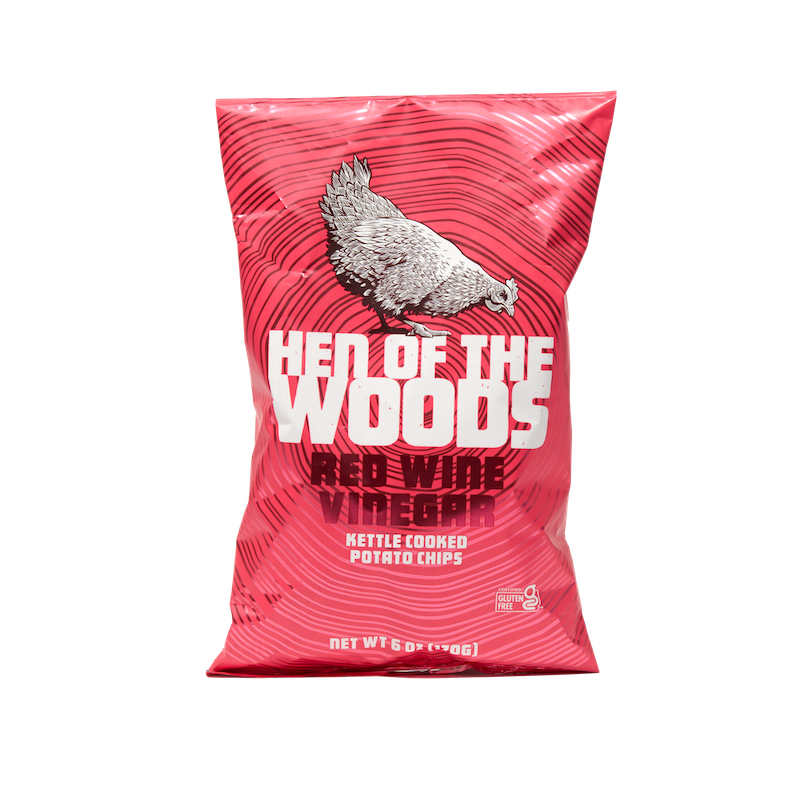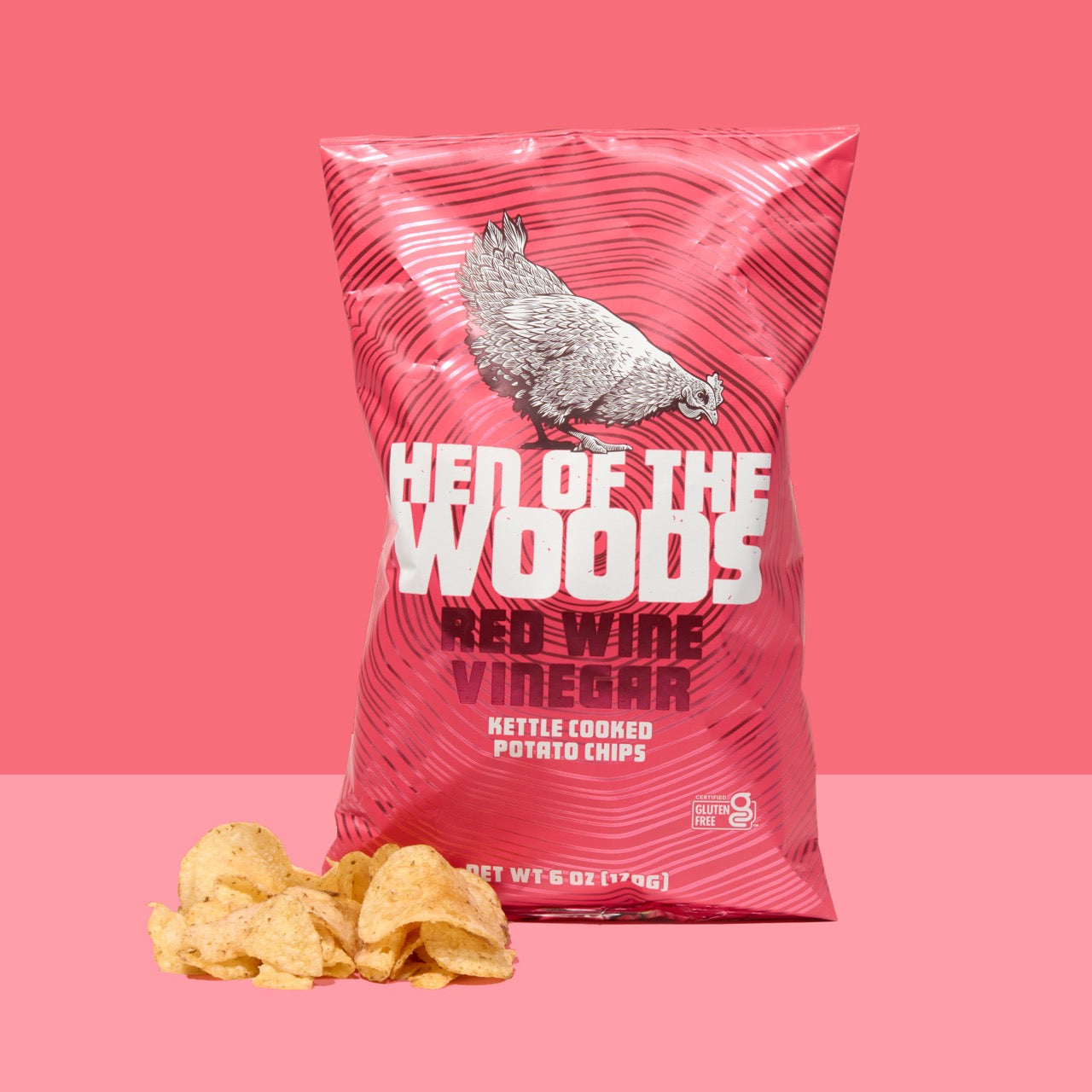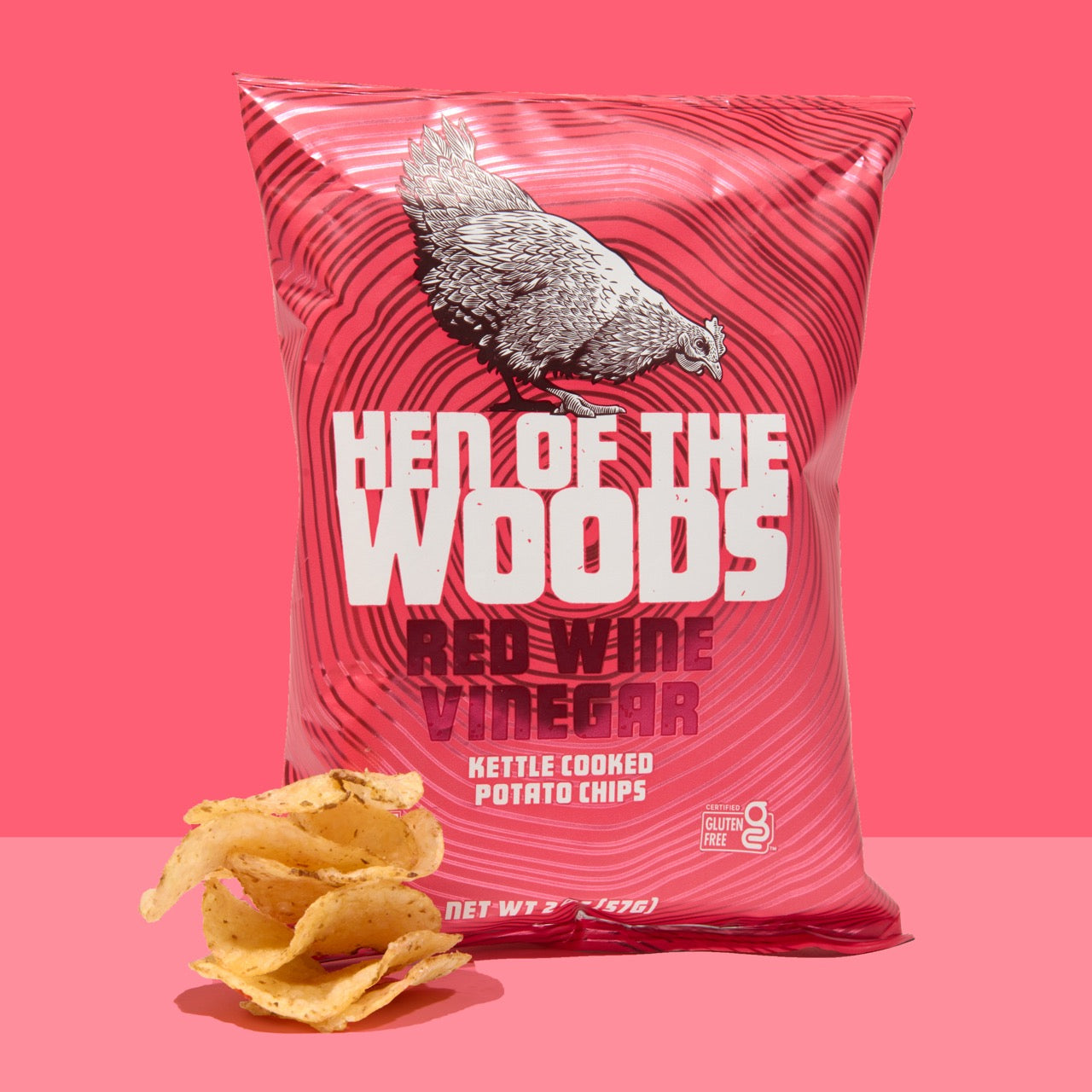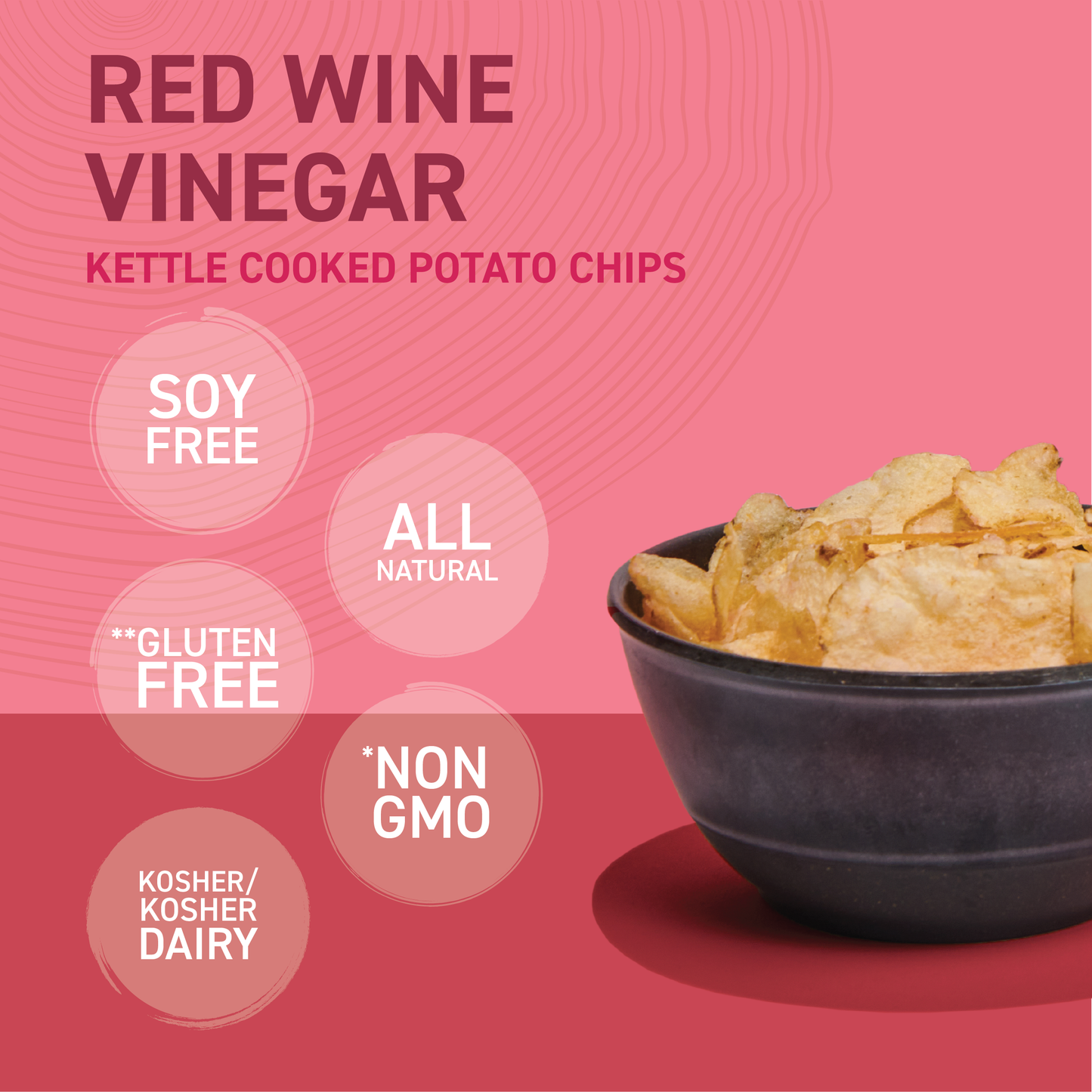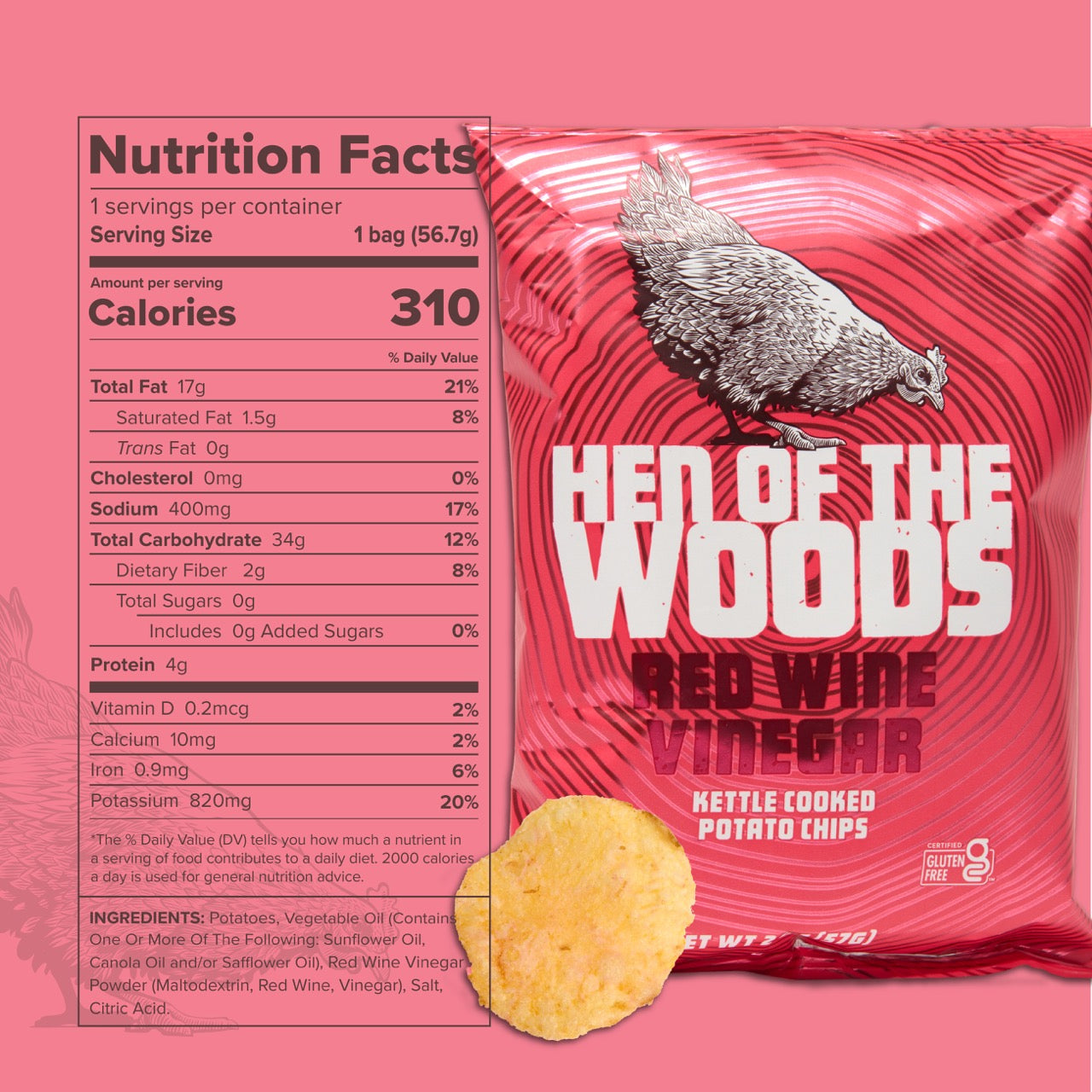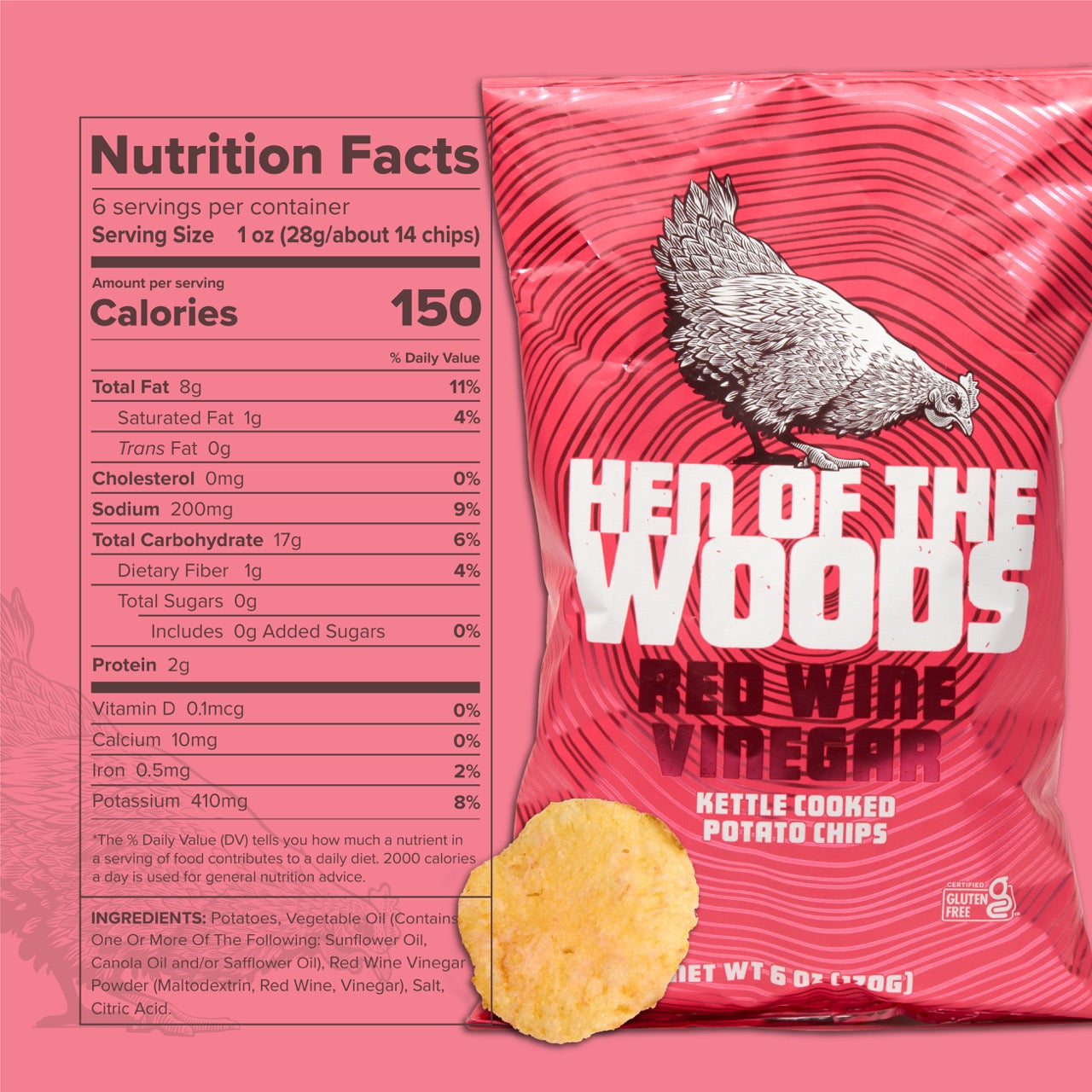 My kids are obsessed
HOTW chips are a family favorite. A few years back, we tried a sample of the hen of the woods red wine vinegar chips as well as the buttermilk and chive at a local market. My kids who are now 9 and 10 have been hooked ever since. My 9 year old requested her very own case of red wine vinegar for her birthday.
Just seeing the package makes my own mouth water. The Red Wine and Vinegar is so flavor unique with the sour and salty balance. I guess I need to order two cases one for her and one for me.
Hen of The Woods Incredible Customer Service
I can't imagine another company more responsive than the hen of the woods. I ordered different types of chips and thought the Red wine vinegar was too salty. The company took it to heart and tried to help me by getting a different style of chips. They have successfully won me over in heart soul and mind. I've been sending orders to a few friends and now they're ordering all the time. I truly wanted that kind of the woods for being so outstanding in customer relations. I'm very proud to say I'm going to order another shipment because they are the best chips and they are the best people to work with. Thank you, Vivian
Over. Salted
I purchased the red wine and vinegar chips prior to this order. When I went to enjoy a bag of red wine chips they were so over salted I could not eat them. I'm wondering if your recipe changed very disappointed
Taste explosion!
Had these chips at a brewery on vacation & was pleasantly surprised at how good & noticable the flavor was!! So good!! Definitely had to research where to get some!!!
Wow
I loveeee salt and vinegar chips and i was randomly in Whole Foods and picked these up and man I'm obsessed! They're sooo much more flavorful than lays S/V.
Let customers speak for us